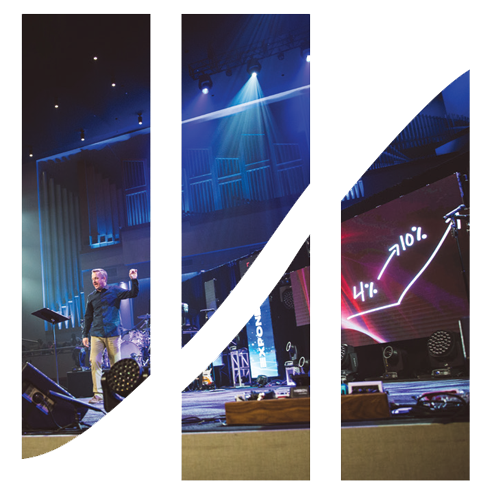 MADE FOR MORE
LIVE WEBCAST
Join thousands of leaders for inspiration, encouragement and equipping at Exponential 2019 in Orlando, FL. The conference features over 200 speakers, 200 workshops, 20 pre-conference intensives, and 75+ networks and denominations.

Made For More Theme – Mobilizing God's People, God's Way

The theme focuses on how each of us are called for more in our lives, churches, and networks. We will walk through the 6 chapters of Ephesians during the main sessions.
‍

Shift 1: From More Effort to More Jesus
Shift 2: From More Volunteers to More Masterpieces
Shift 3: From More Guilt to More Love
Shift 4: From More Hierarchy to More Missionaries
Shift 5: From More Programs to More Mission Fields
Shift 6: From More Strategy to More Surrender
WEBCAST LIVE FROM ORLANDO
JOIN THE CONVERSATION
Live Chat
@churchplanting

Exponential 2020 National Conference
March 2-5, 2020
Individual .............. $99*
Spouse .......... $49*
*valid until 3/15
‍
Still time to register for upcoming 2019 Regionals
REsources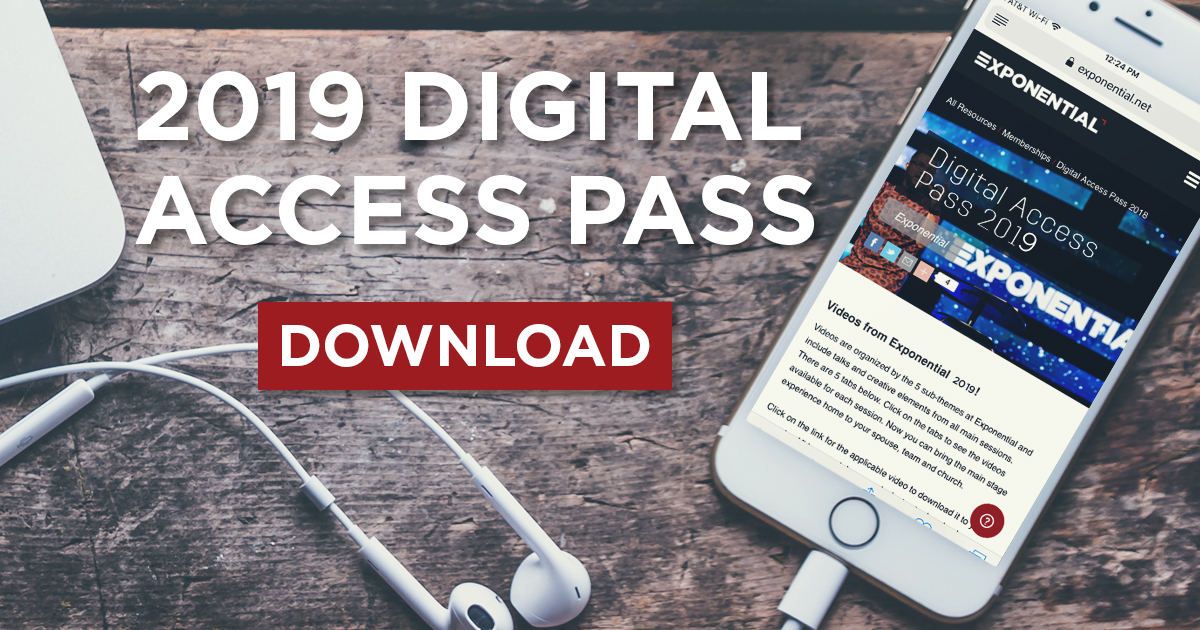 Digital Access Pass - $49
Only $49 during the conference!
Get access to all 5 mainstage sessions talks and creative elements.

Download and watch at your convenience.
Learn more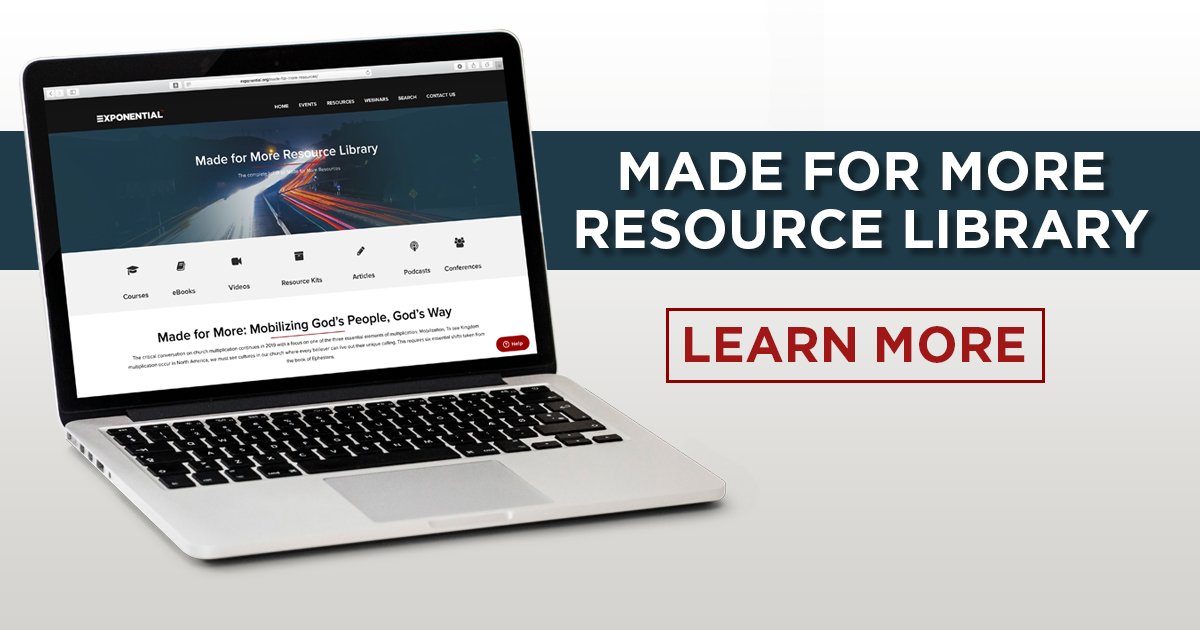 Made for More Resources
Free Downloadable Resource Kit for Staff, elders and team leaders to help your teams Mobilize God's People, God's Way.
Learn more